MADE BY KIDS - FOR KIDS
Introduce your brand, products and vision statement and welcome customers to your store.
IT- HATS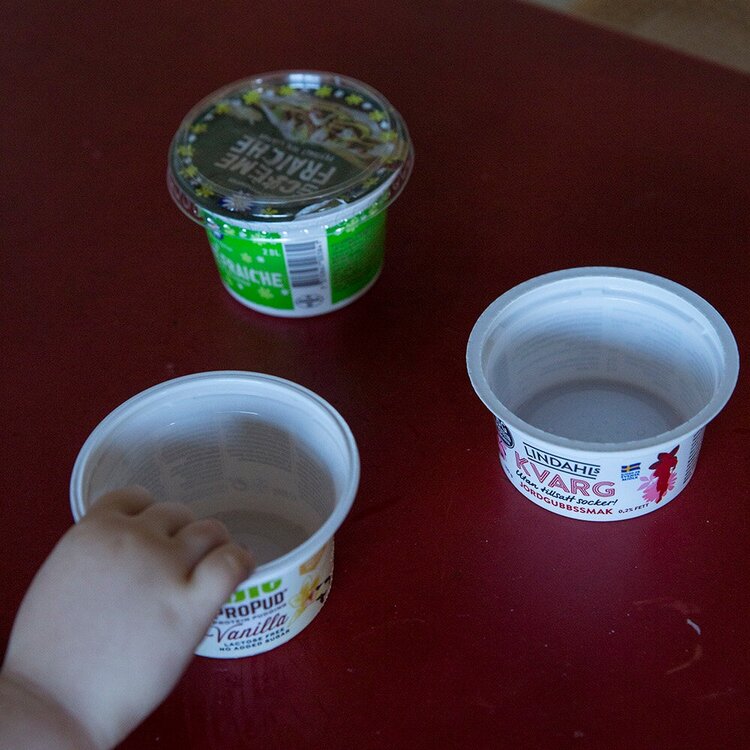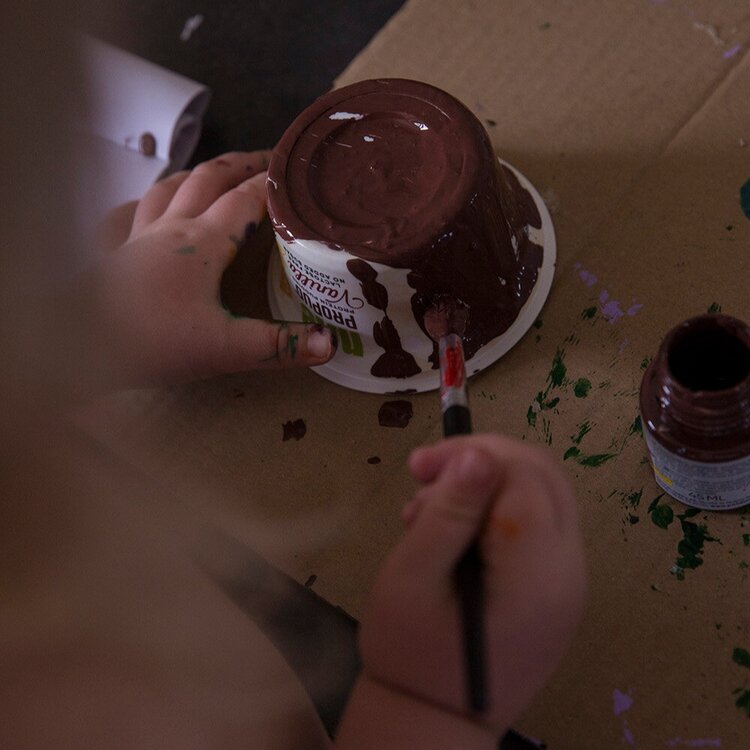 Do you also feel that hats are so coming right now in fashion?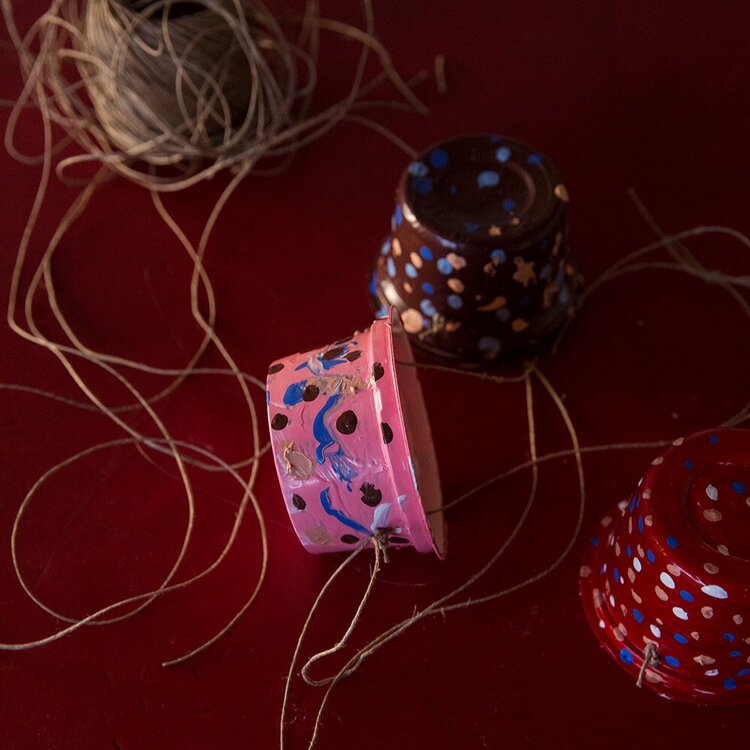 Lets see what you ve got at home. Some jars, thread and paint and..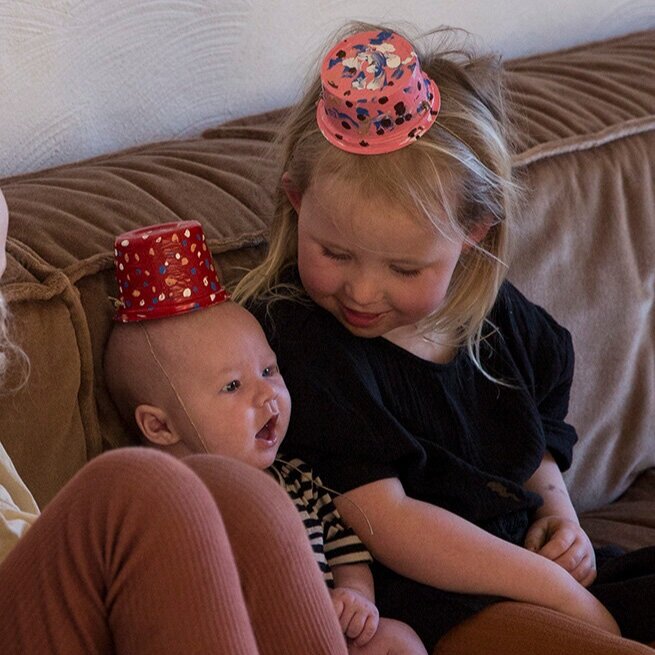 Lets get this party started and you will for sure get tired of everyone asking- where are your hat from? Stella McCartney?
JEWLERY FOR THE PICKY ONES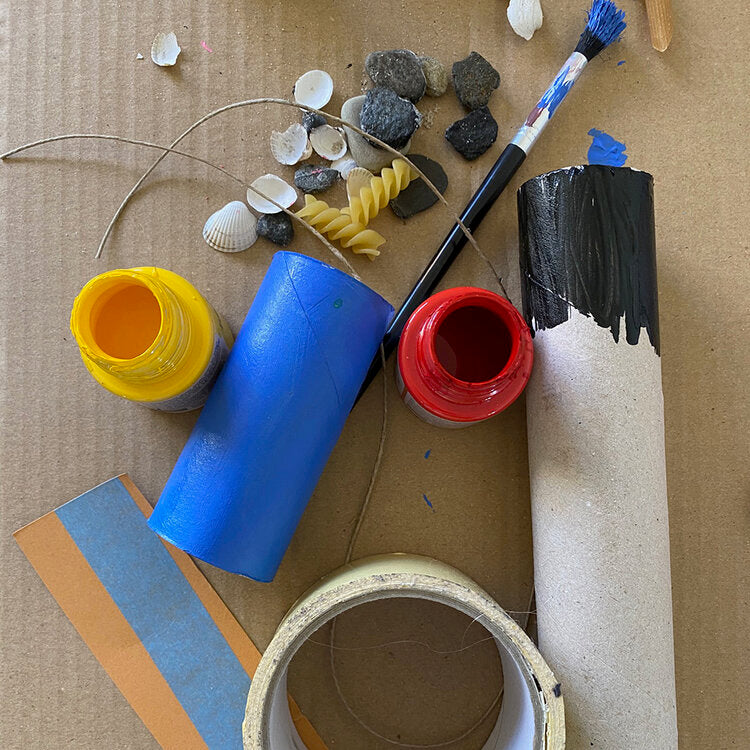 OK, you need paint and a talent and taste for jewelry really.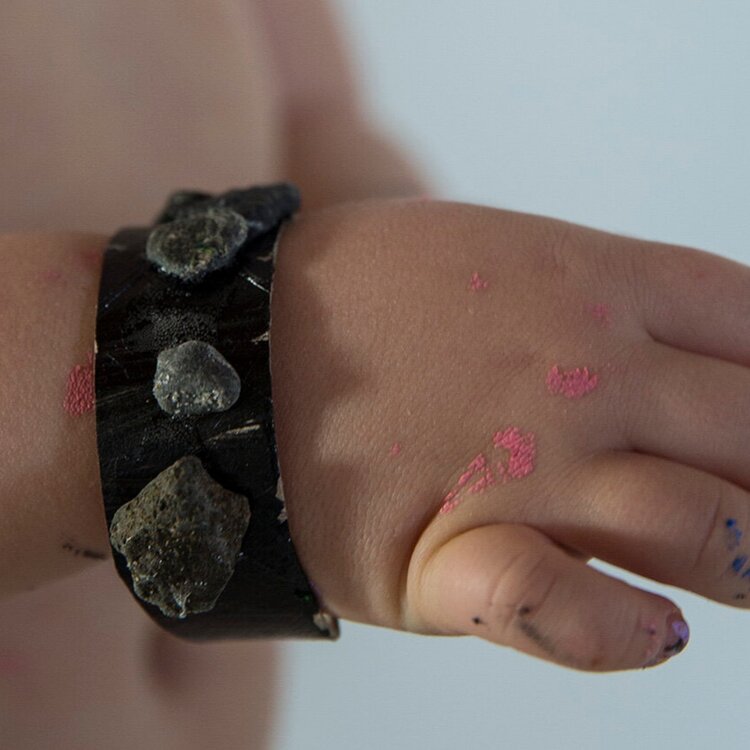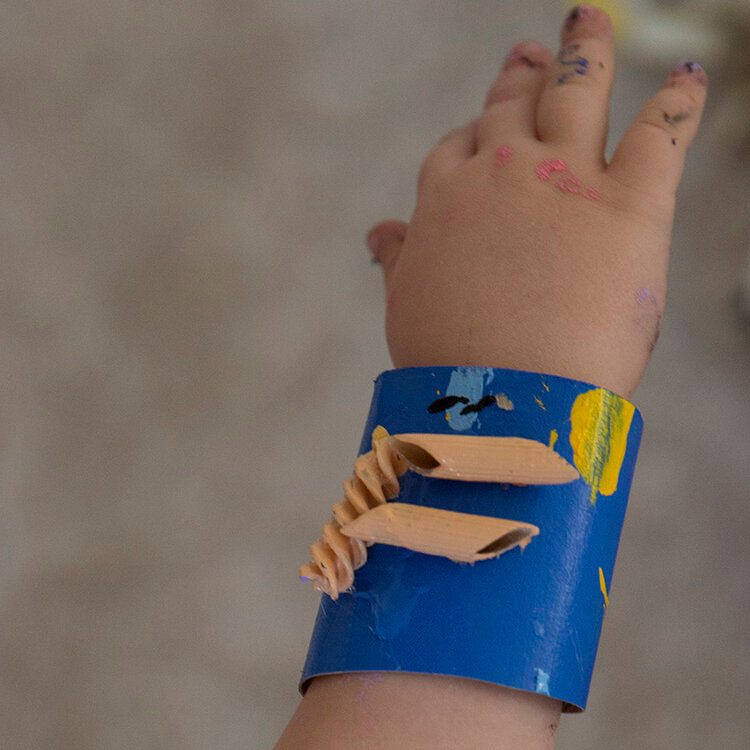 Old or young hand- everyone could pull up this kind of timeless design.
HANDLE LIGHTS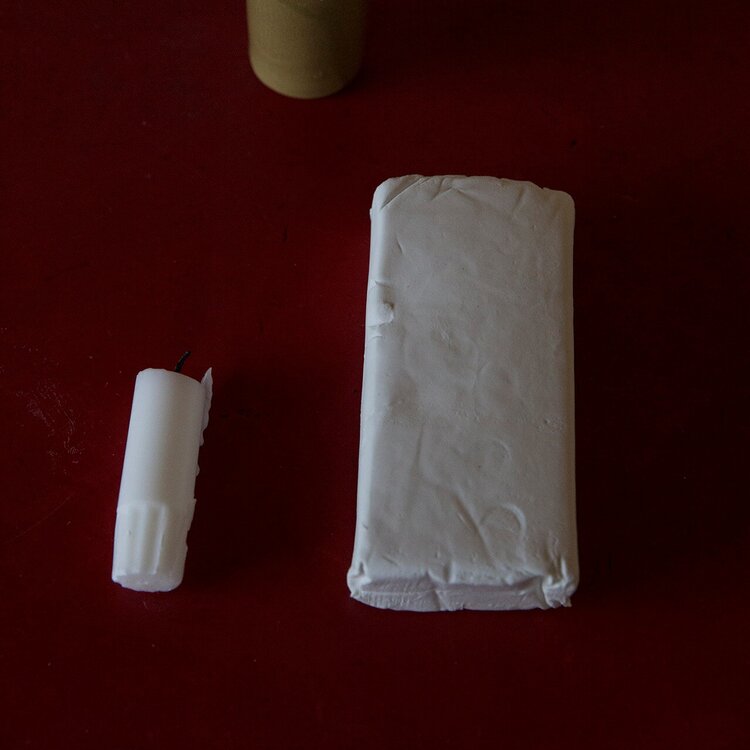 If you feel your candle lights are just too much to handle. Get some clay and chose a hand you love.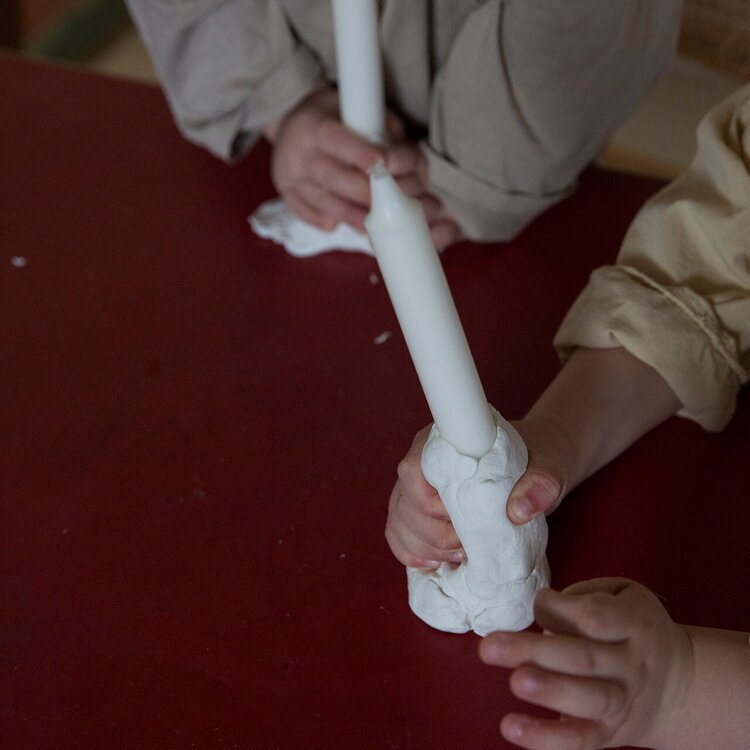 Your own, your kids or a special friend.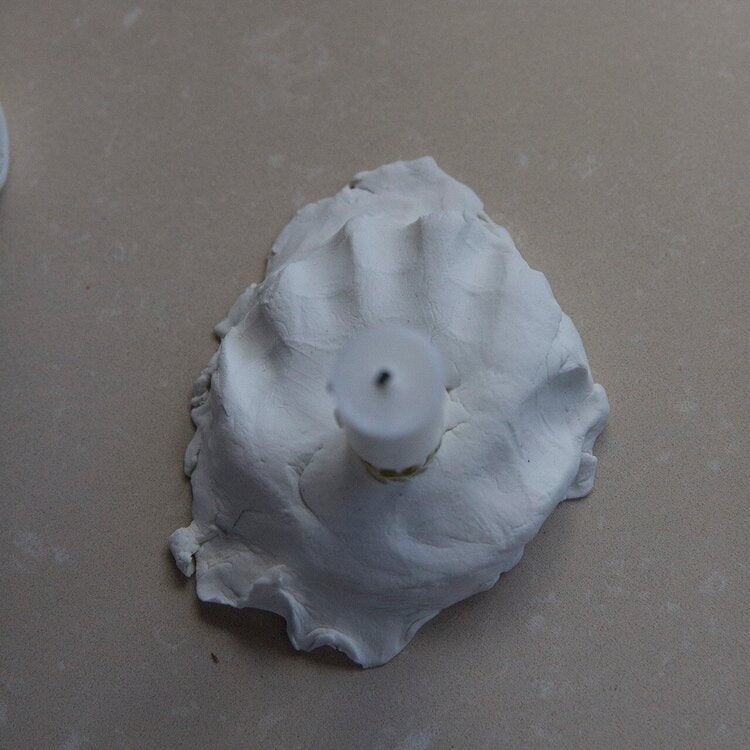 And tada they will be with you every day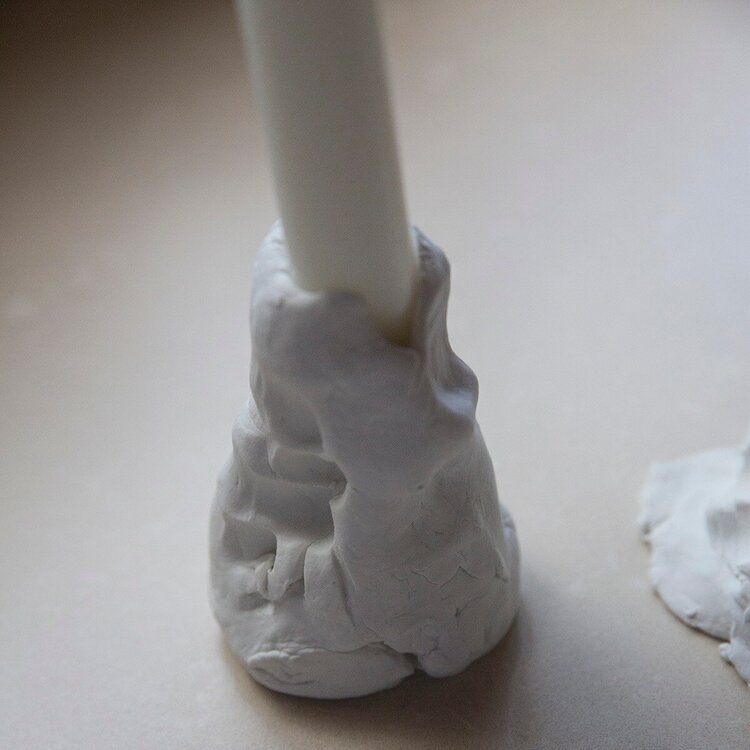 Now this is handle lights for sure.
EGG BOX FLOWER GARLAND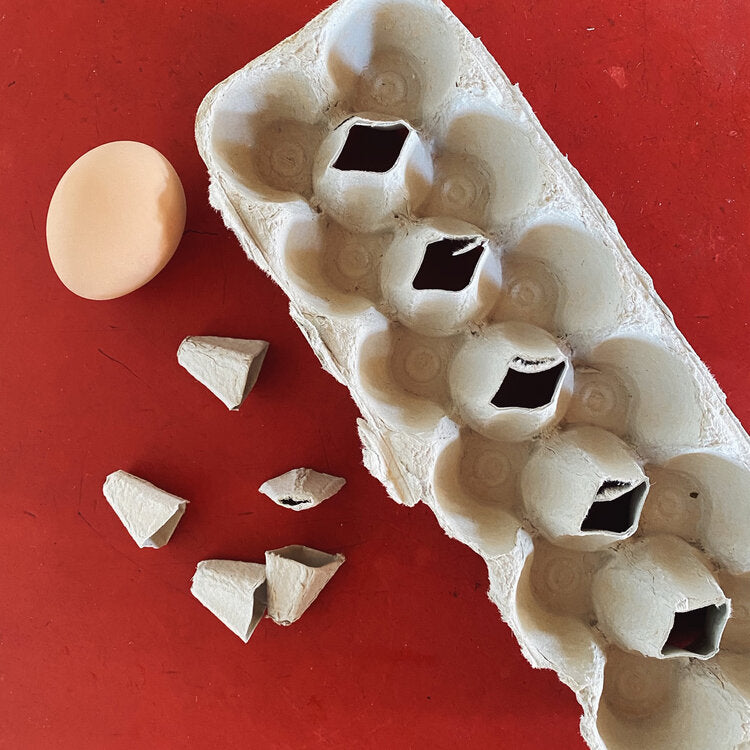 You need to find an egg box. From yourself or anyone eating eggs. Then a pair of scissors and a thread. Color as well if you want to get away from a minimal egg box look. Cut out all the round shapes.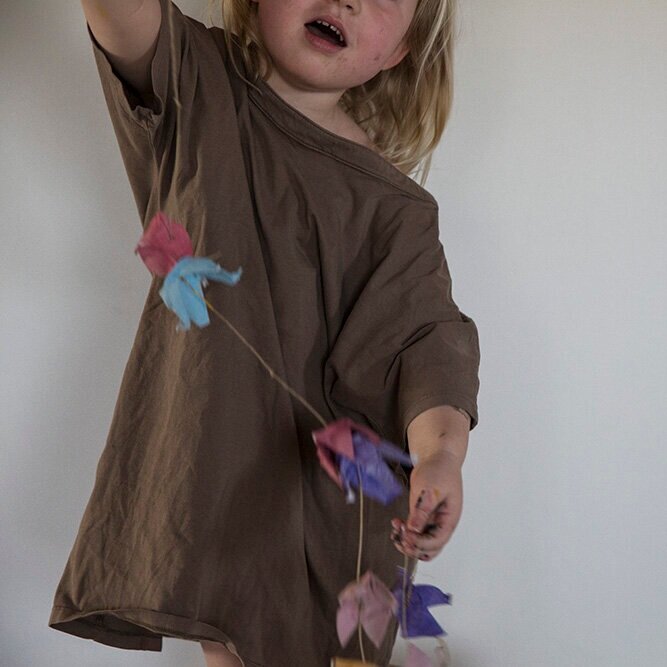 It could be a garland or just an accessorize on the dance floor.
They for sure look like real flowers but I can tell you they are fake!
FAMILY PORTRAITS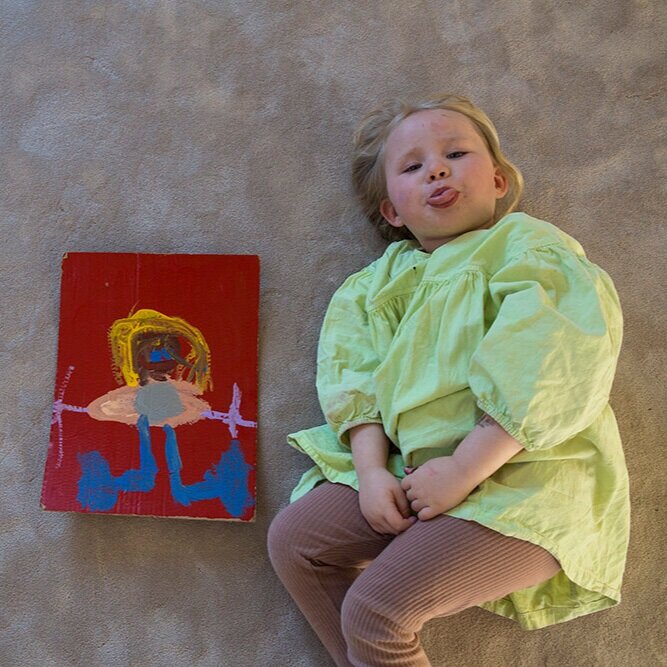 This is not for the amateurs as you can see. Use a family member as motive in front of you but if you are alone use a mirror.
We painted on cardboard with acrylic paint.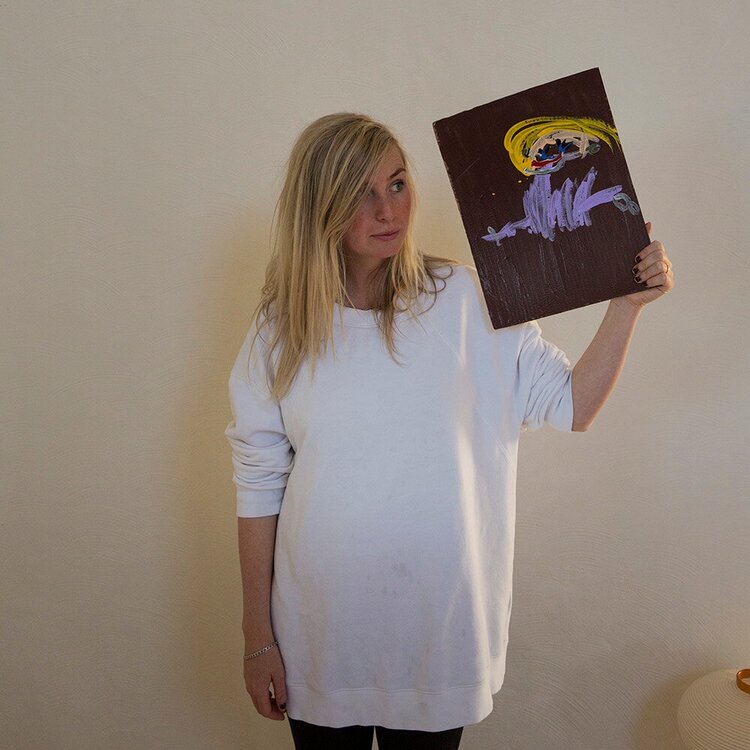 Do not be sad if you won't get this perfect identical look. It takes some skills to get hair etc right. But practice is the key to everything you know.
EGGS SCHMEGGS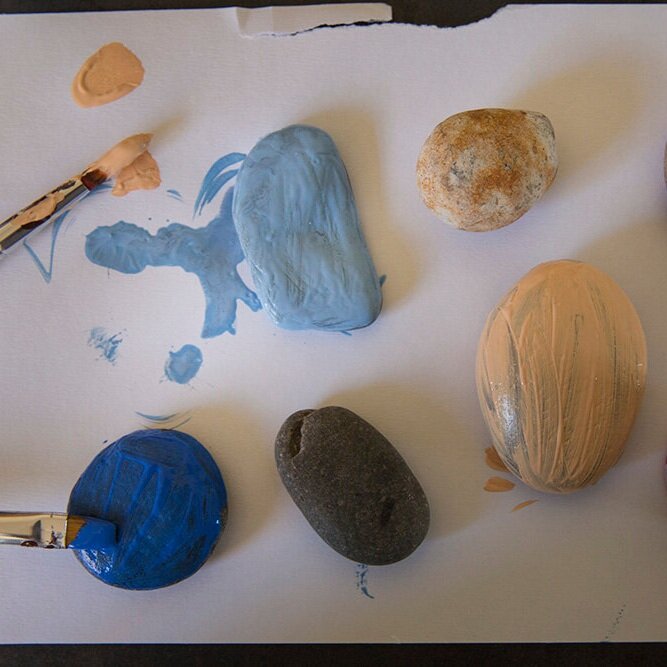 We did go for stones instead this year.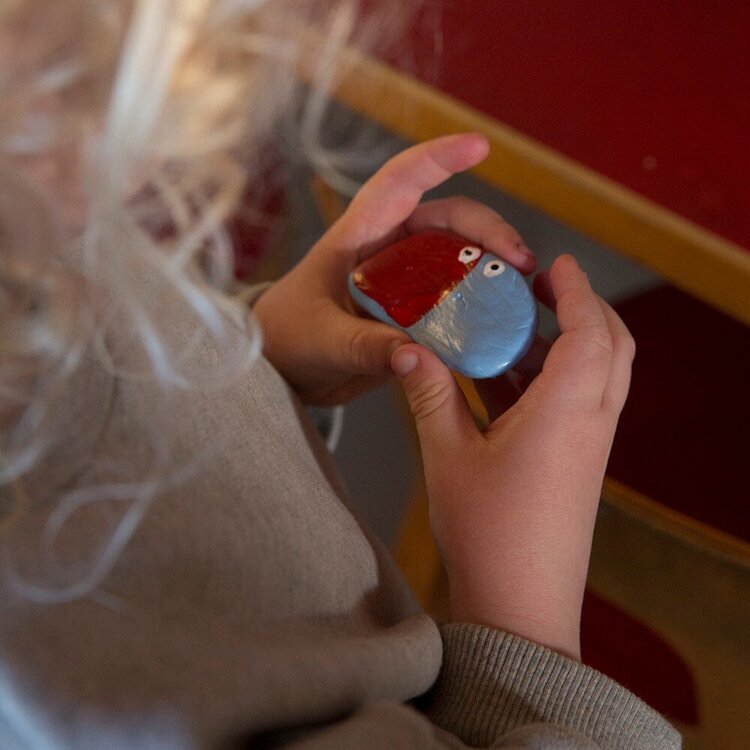 Sometimes you feel you do not need a mouth to say something.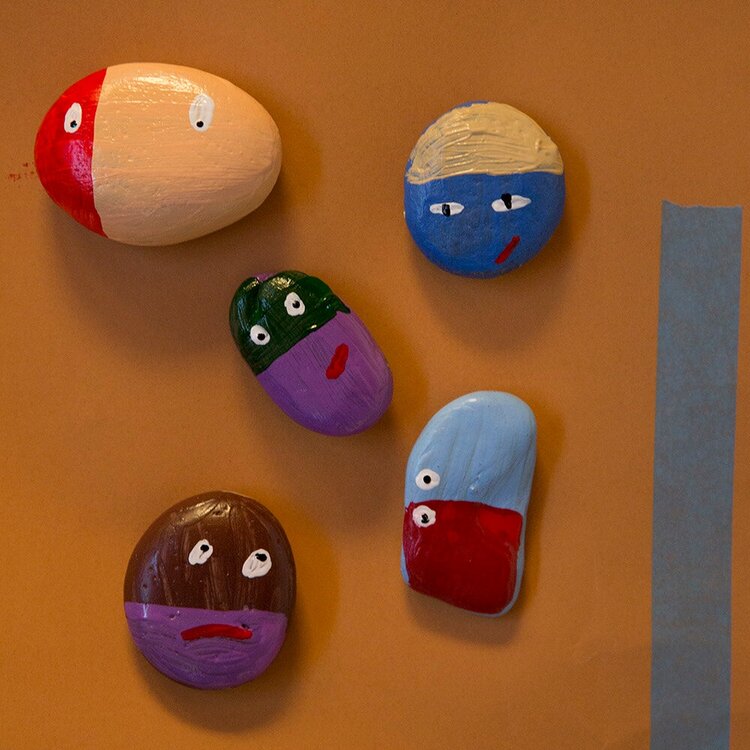 CHICKEN HANDS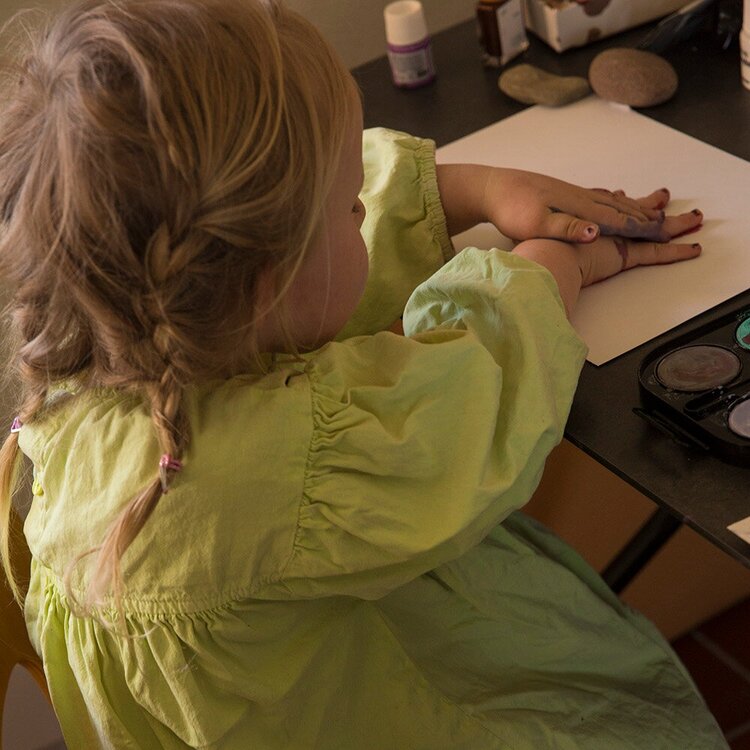 Not so hard as they look.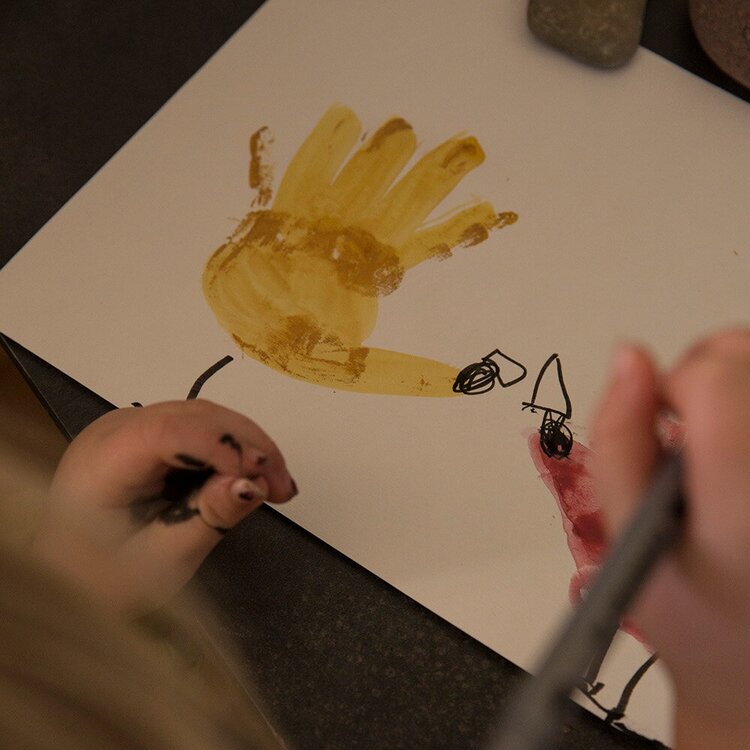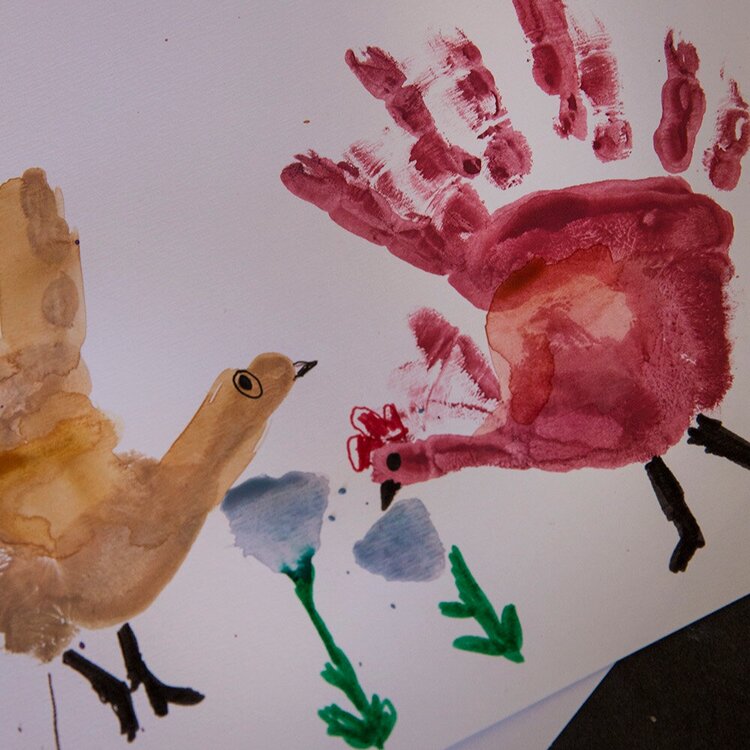 Don't be a coward- be a chicken someone.
FOOD FACES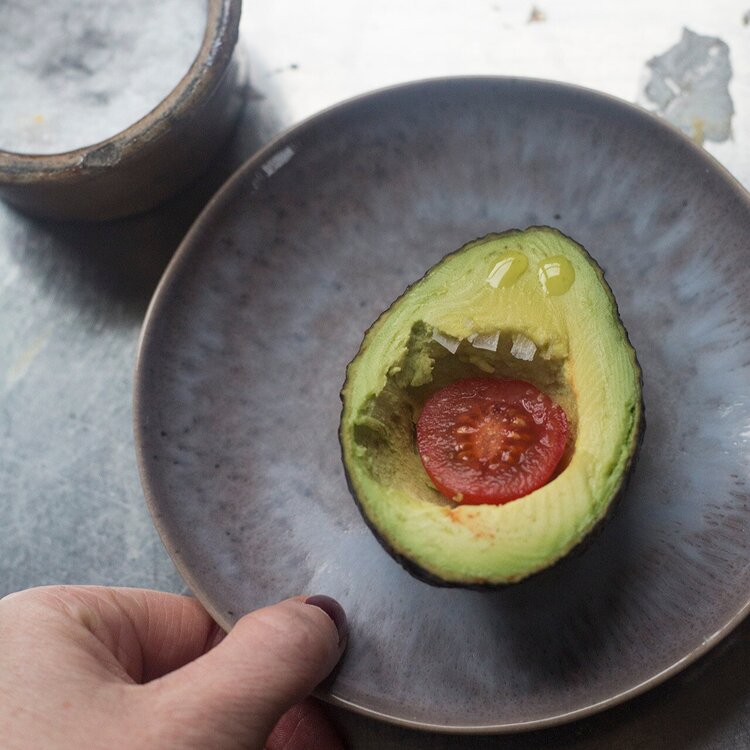 Yes love to make trendy food. However we think finger food is totally out.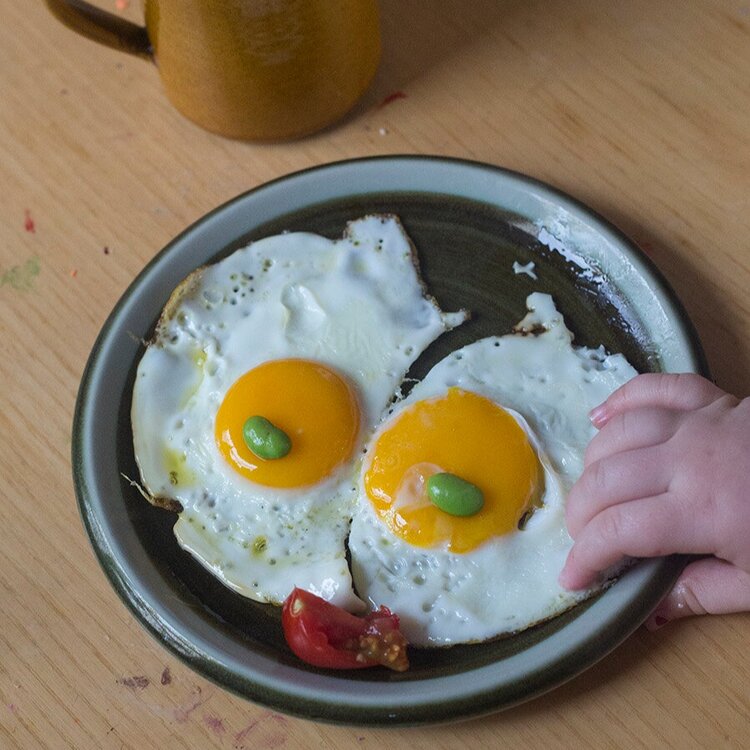 We go for face food instead.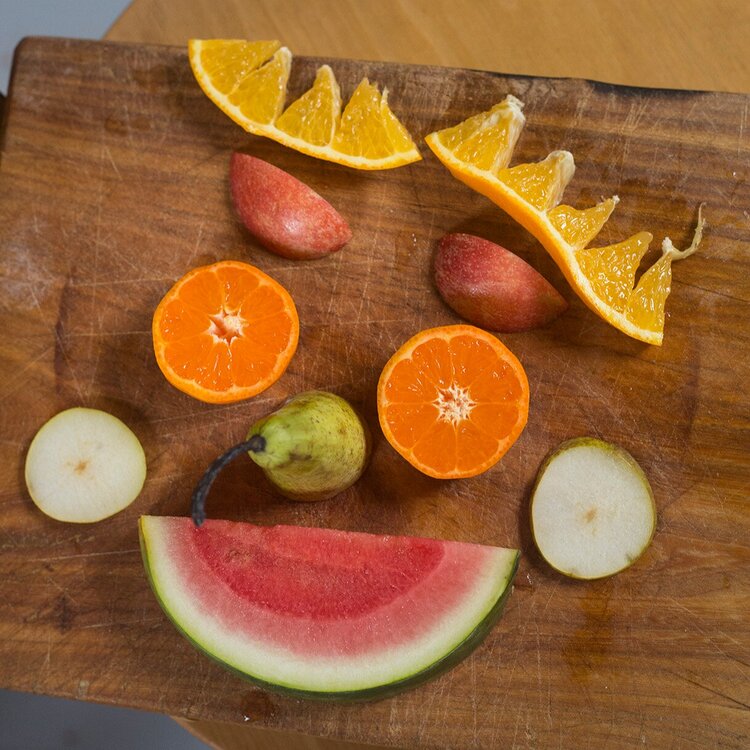 Fruits are also food right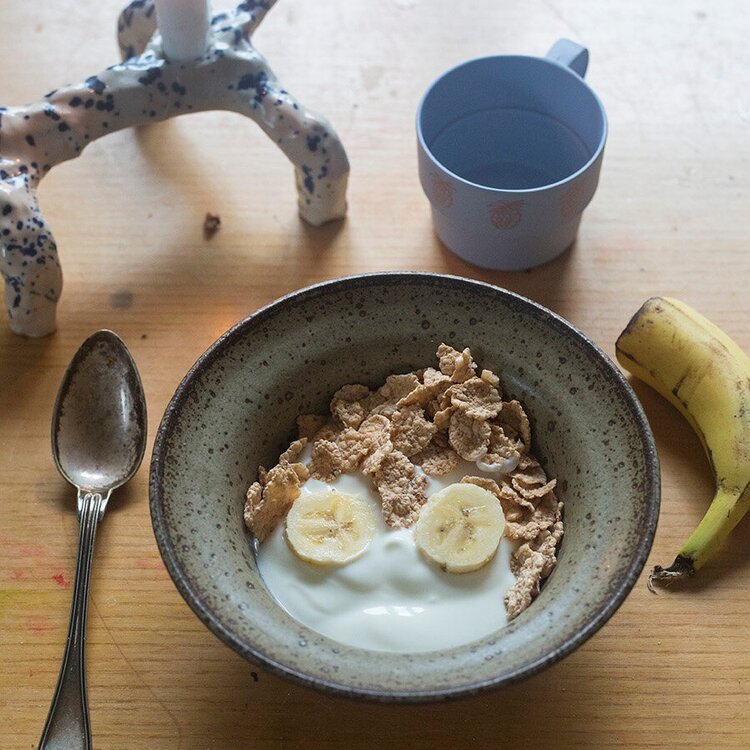 FIND YOUR INNER MERMAID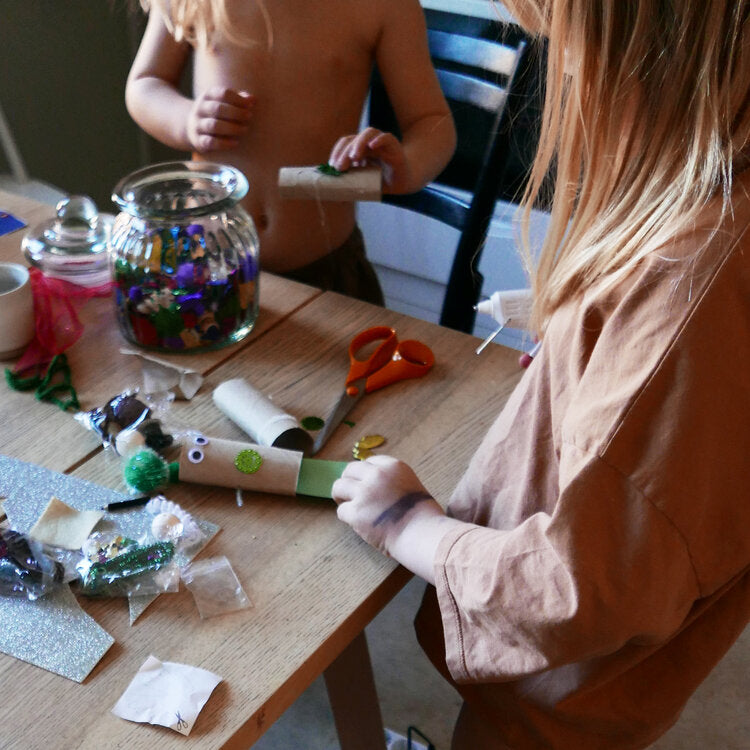 All you need to find is toilet rolls, glue, glitter and a great spirit.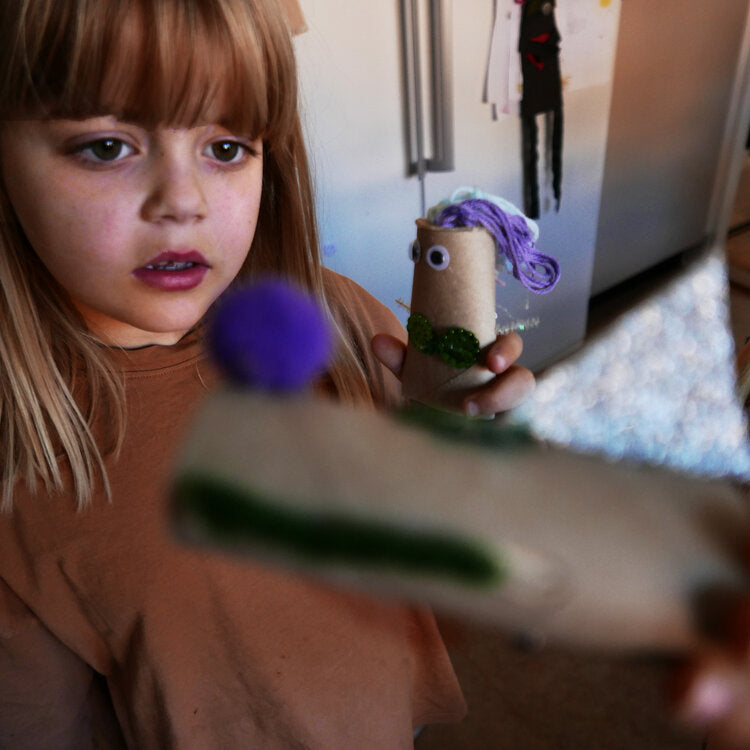 To really catch the personal spirit of the mermaid- try to match it with at least one of your personal great features. For example big eyes. (or big nose, or small ears or whatever)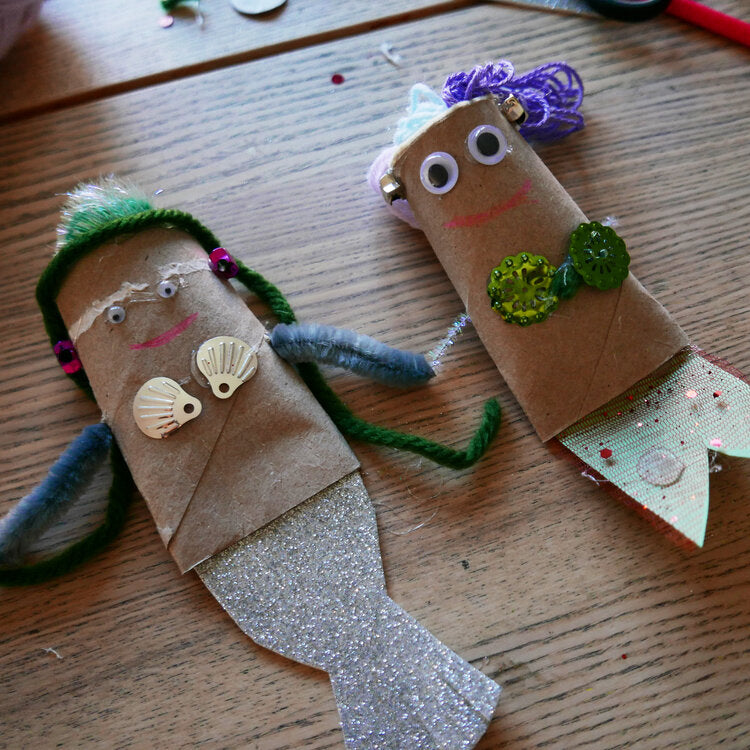 Sequin bikinis are optional of course,(I mean maybe you are a nudist). But it does bring that glittery mermaid aura. And these fellows are pretty happy about that! Obs be careful out there!! Sharks do exist.
CABLEWAY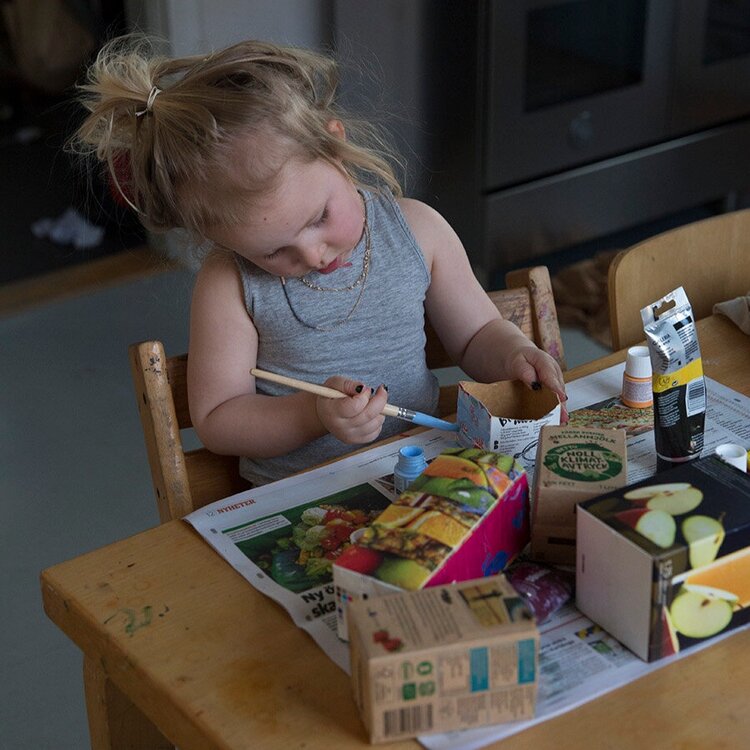 A dreamy getaway for your friends.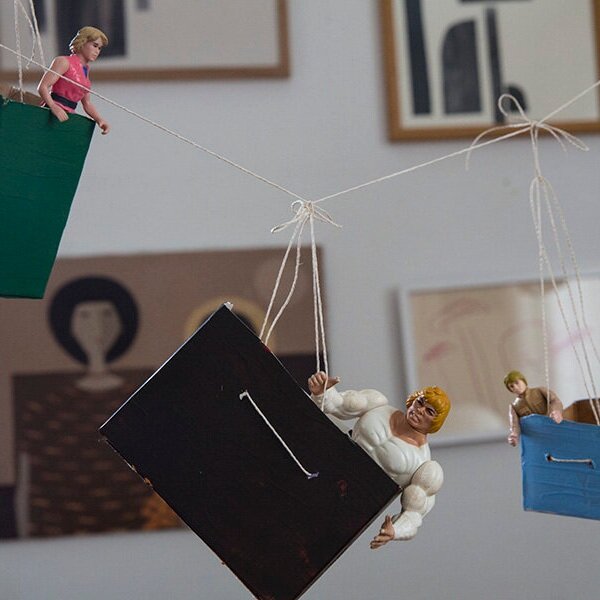 Are your friends also bored but cannot afford to go somewhere? Give them their time of their life making them a cableway. All you need is old cardboards and some thread. Your friends will be delighted I can tell.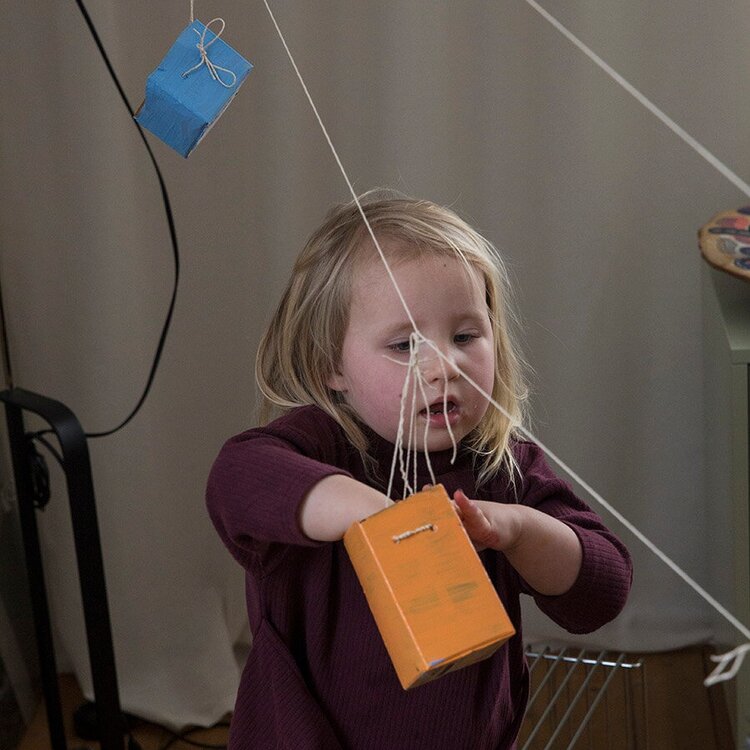 Gentle hand please. A cableway can be very fragile. (And sometimes dangerous). Mind the gap please.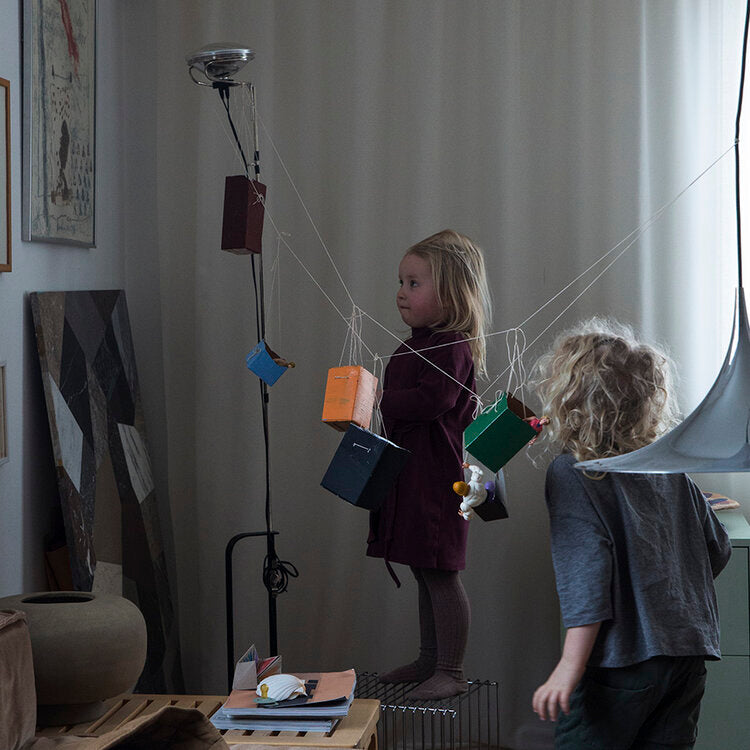 Watch them go to another galaxy far far away. (or just across the living room, or half but still. )
HANDS UP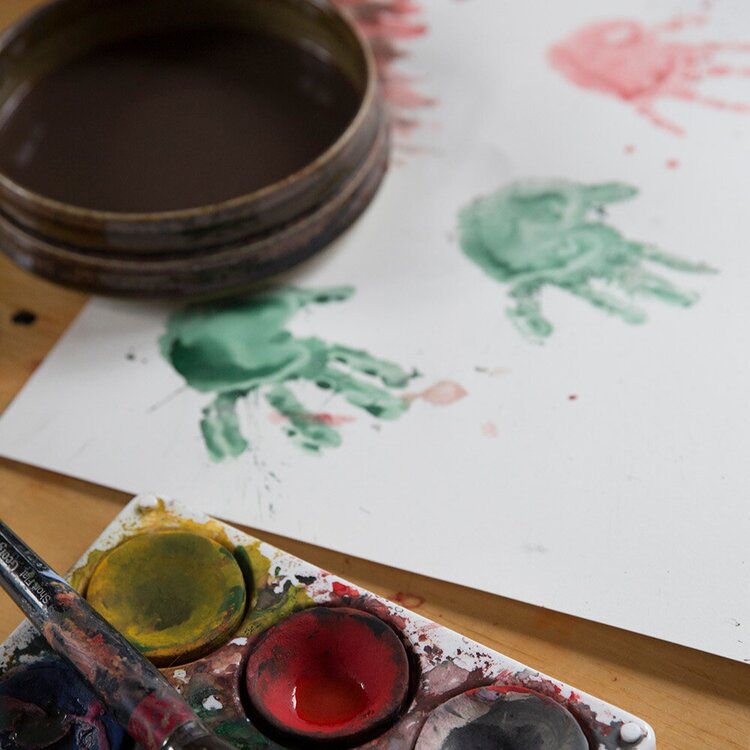 ….If you are bored of reality tv. You need paper, paint, hands and sticks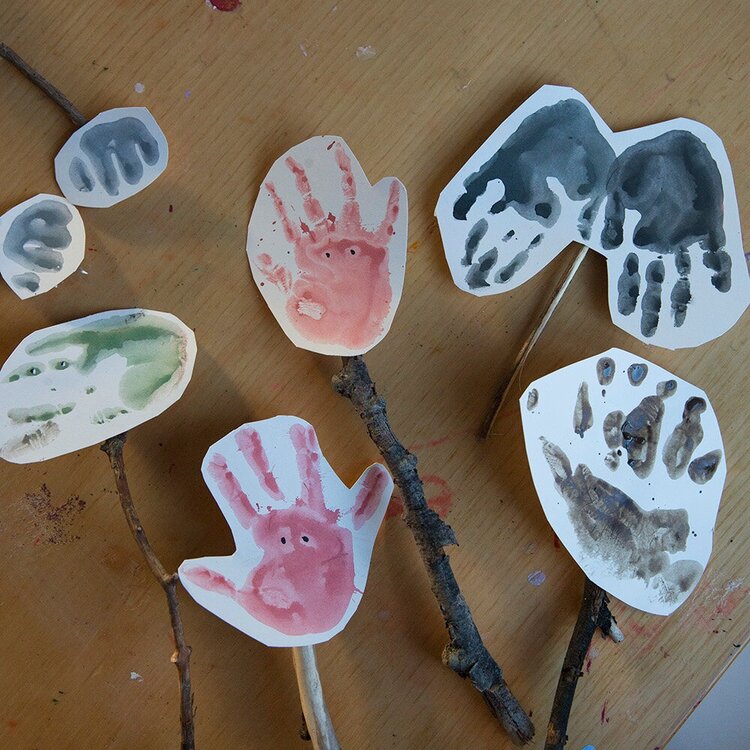 …If you don't have hands, feet are working as well.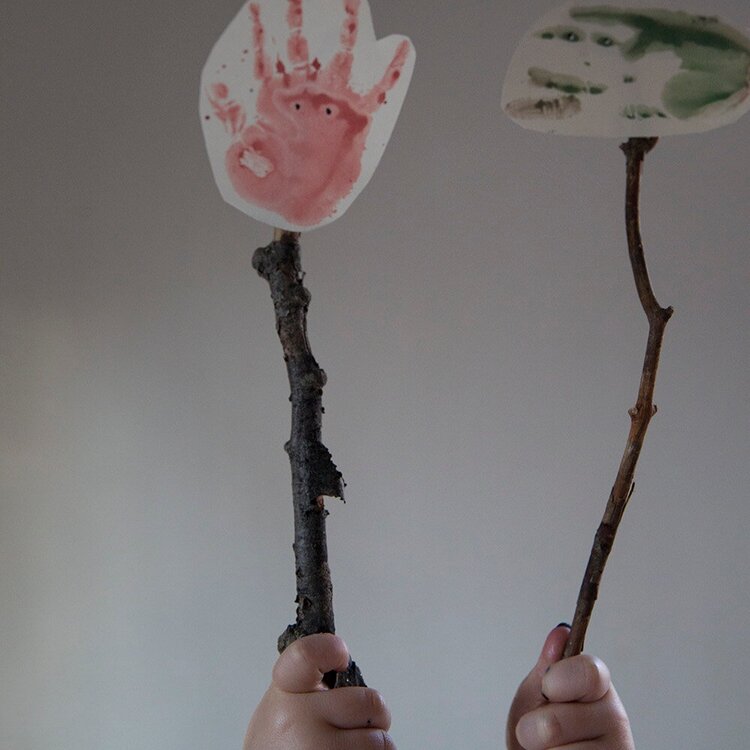 Oh noo I will be crocodile brunch!
IT-BAGS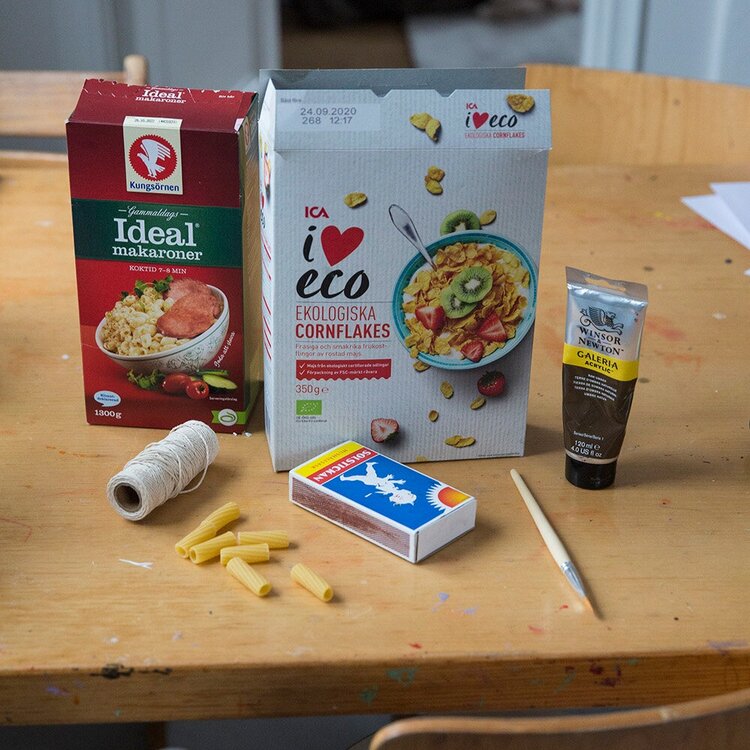 The one and only bag you cannot live without! Use old cardboards or boxes. Some thread, glue, paint and decorations.
(OBS,this is not a blood bath) We like to work with pasta but hey, if you are rich and wanna use diamonds, we do not judge.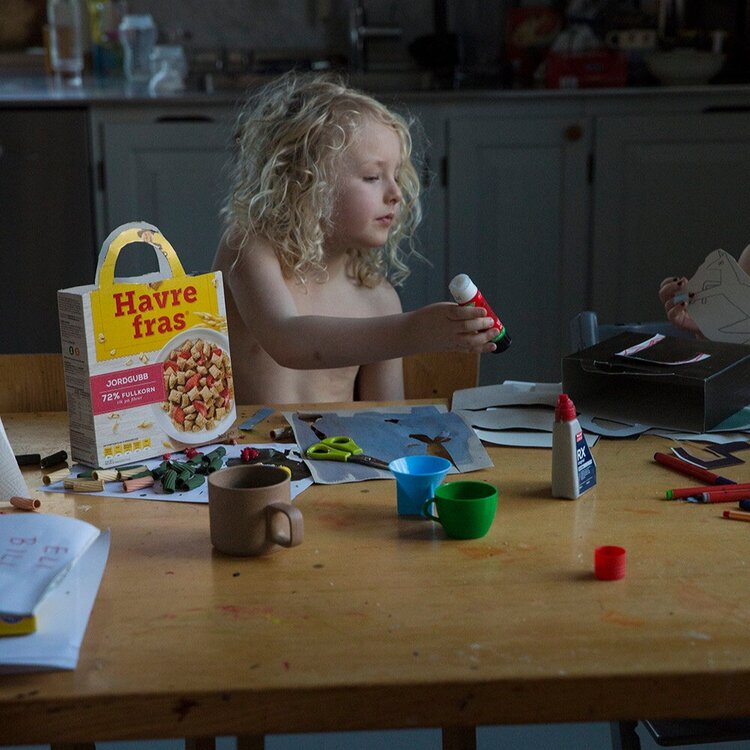 Cut the cardboards as you prefer. Handles could be practical or maybe you just want to do a clutch?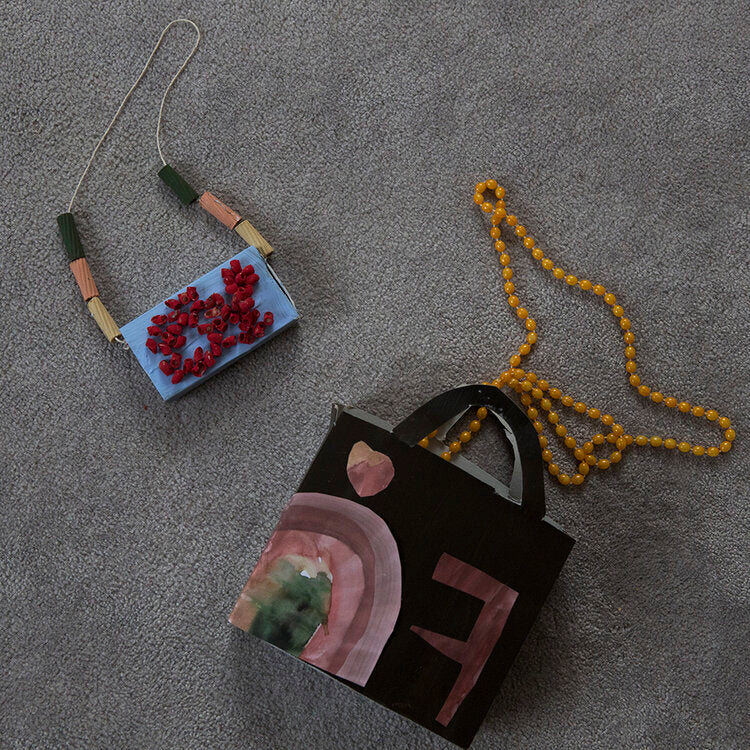 The result is stunning really. You cannot see the difference between this and a Bottega Veneta, right?
CLAY FIGURES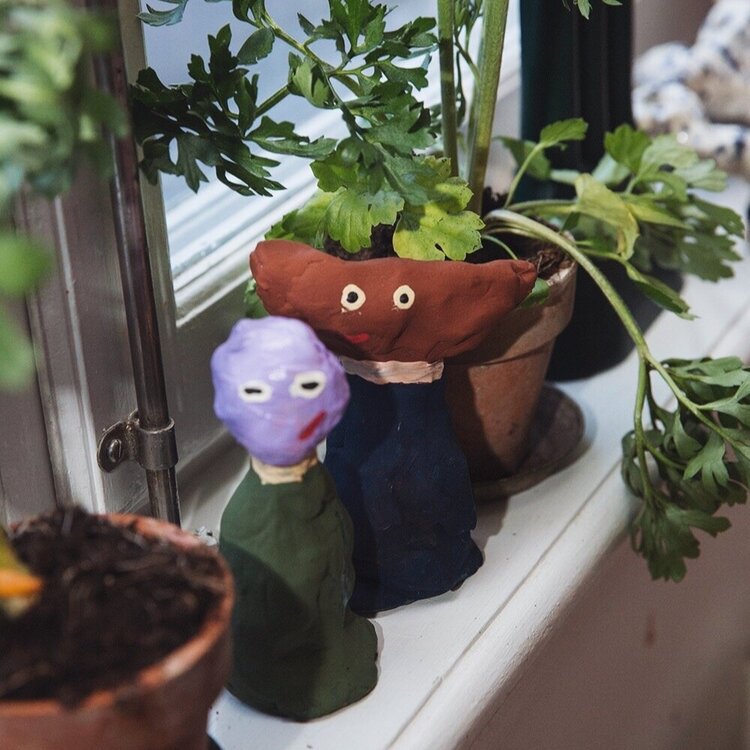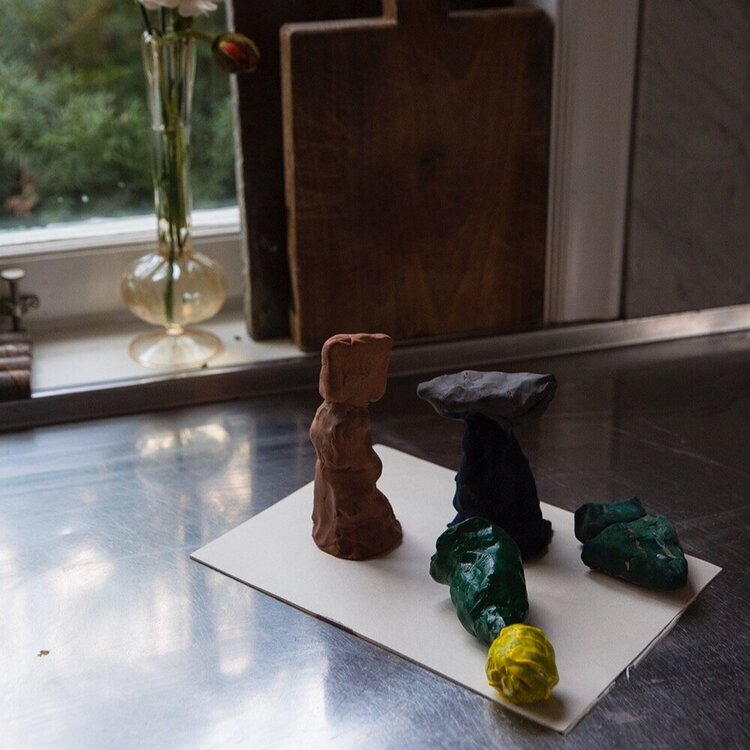 These simple figures make you become your own Picasso. Use simple clay and paint in colors you do not hate.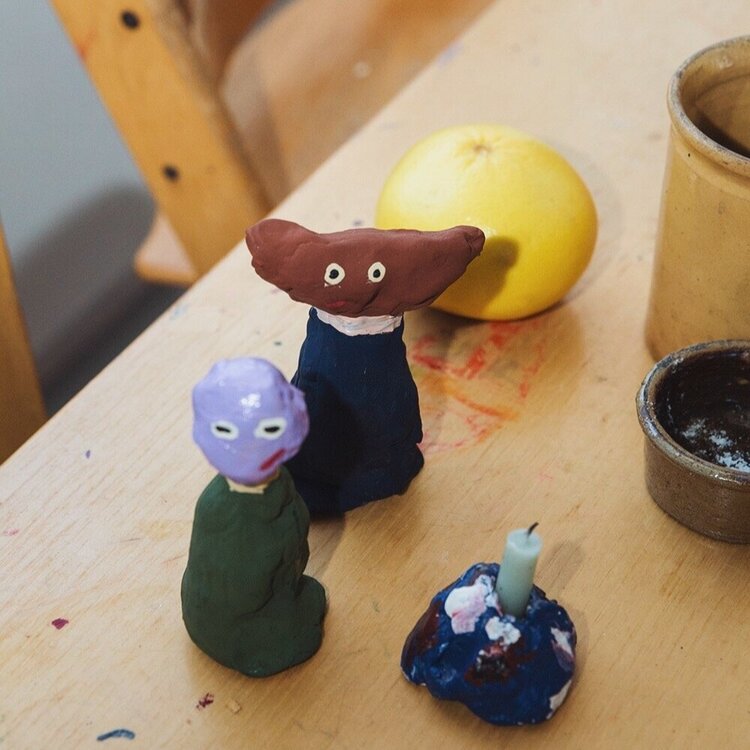 I would say, focus on the face here. If you want friendly company, it is all about eyes and mouth dear. Legs and arms are so overrated.
WRAPPING PAPER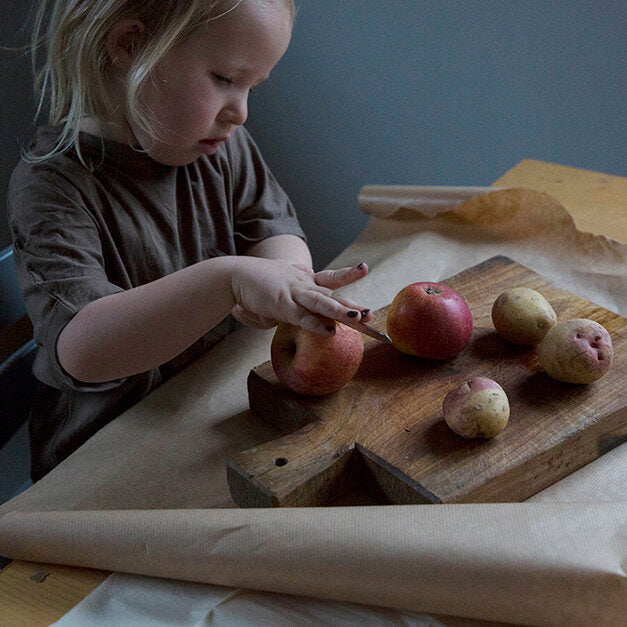 Are you also bored of your random wrapping paper from the store?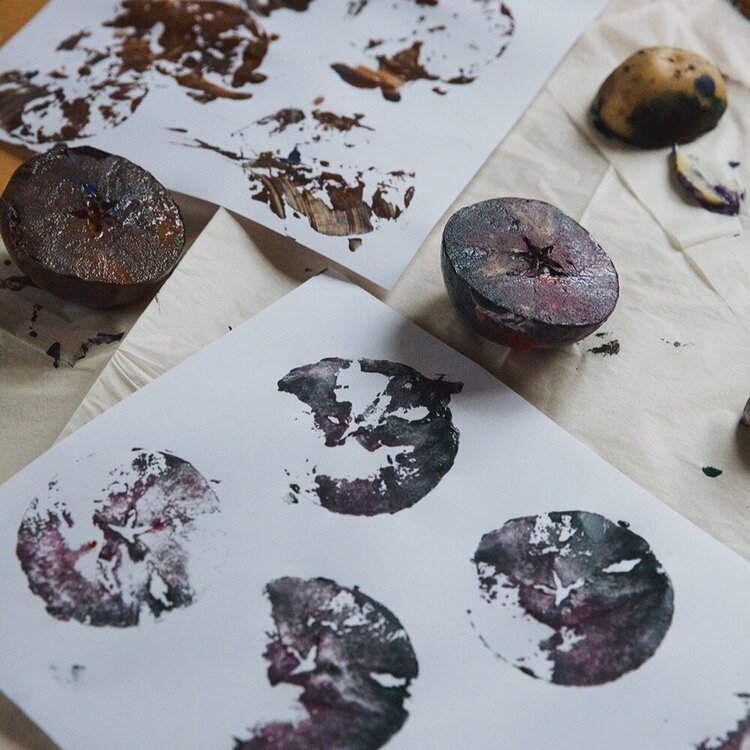 Just grab an apple or potato and a knife, and make your own beautiful pattern.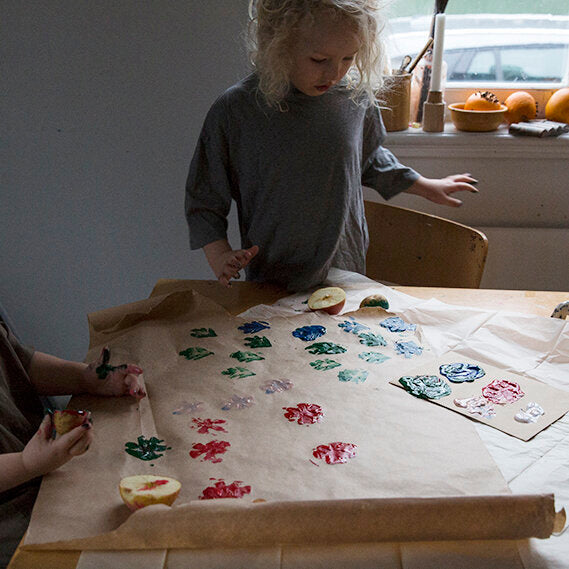 We can promise the gift receiver have never ever seen a more stunning paper!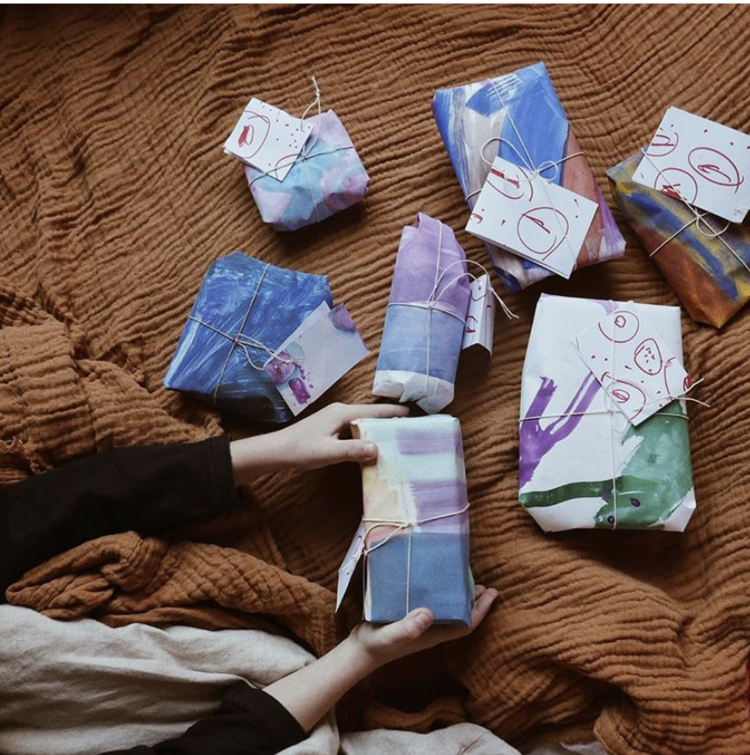 Or if you do not have the equipment or the skills, just use some old sketches and drawings and wrap up your gifts in.